The last time I posted the slab had been poured and the framing was up. The next time we went to see it they had put on the outside siding, all of the insulation was in: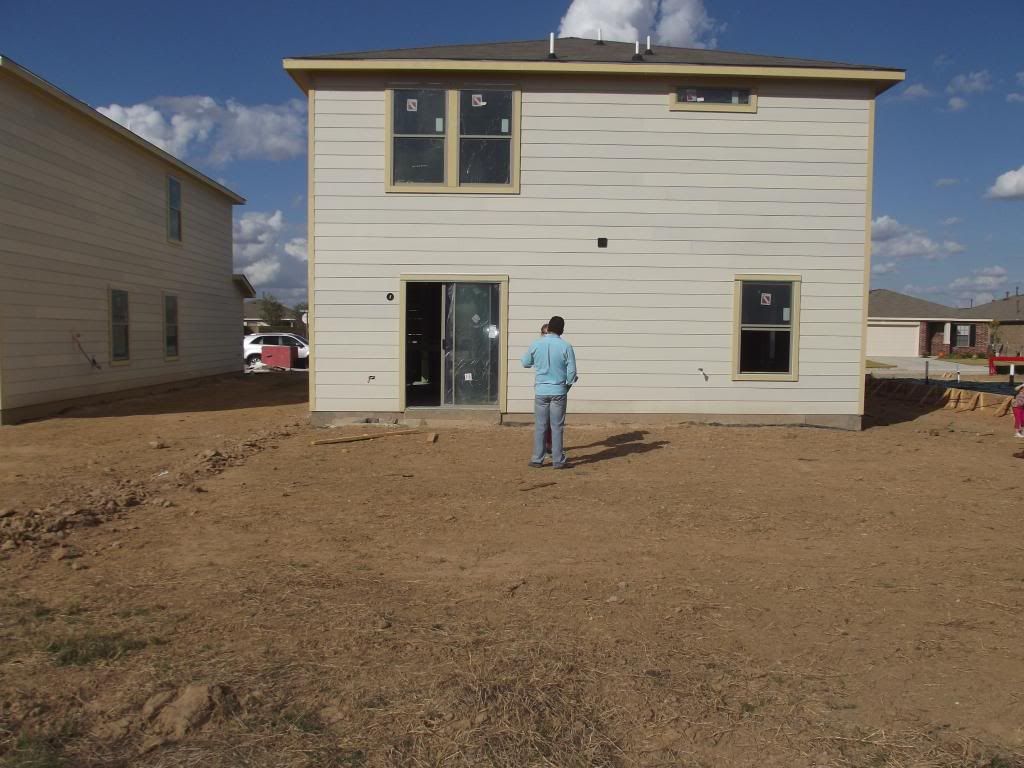 2 weeks later and they had the inside drywall in, put in the bathrubs and our concrete patio poured: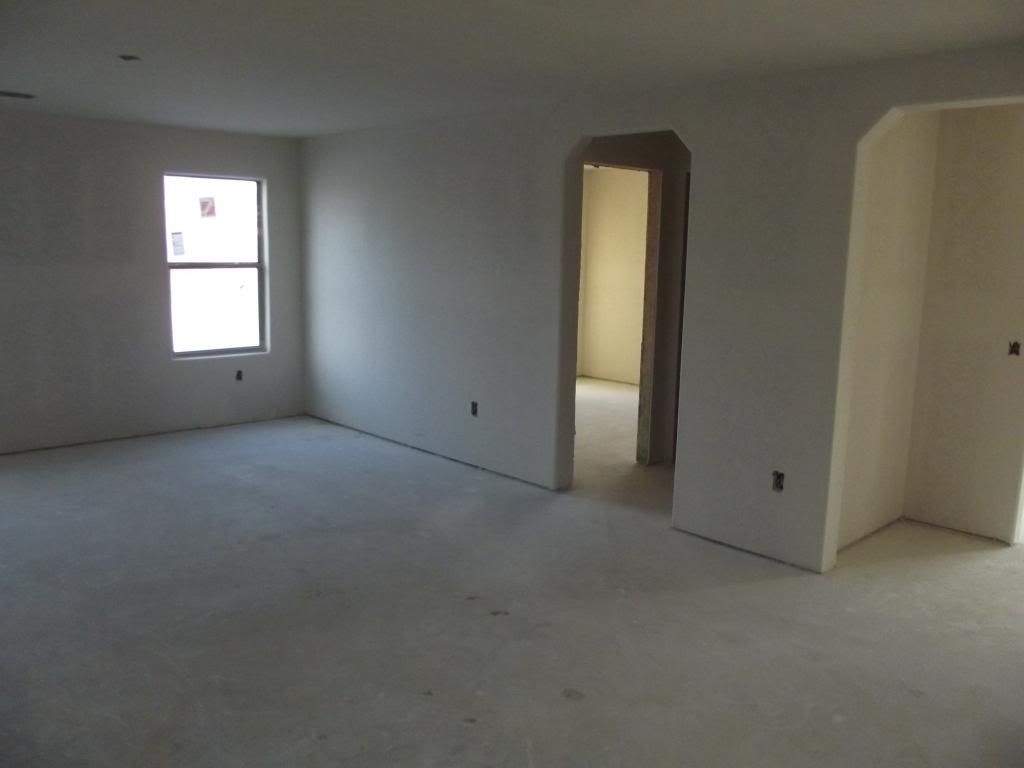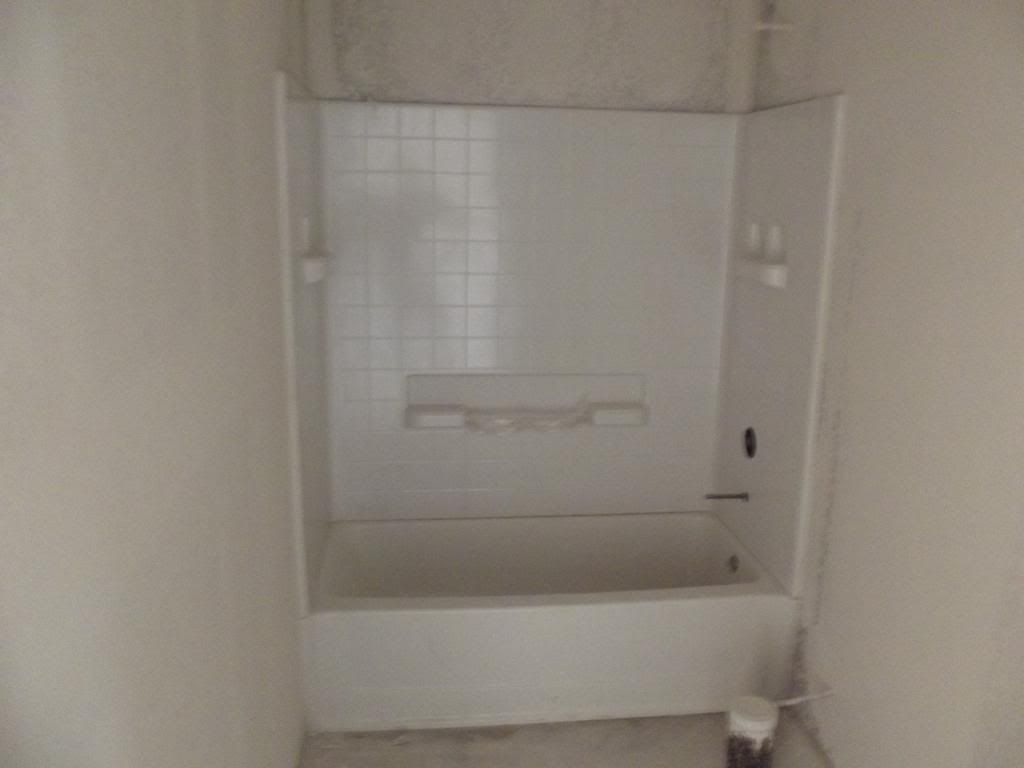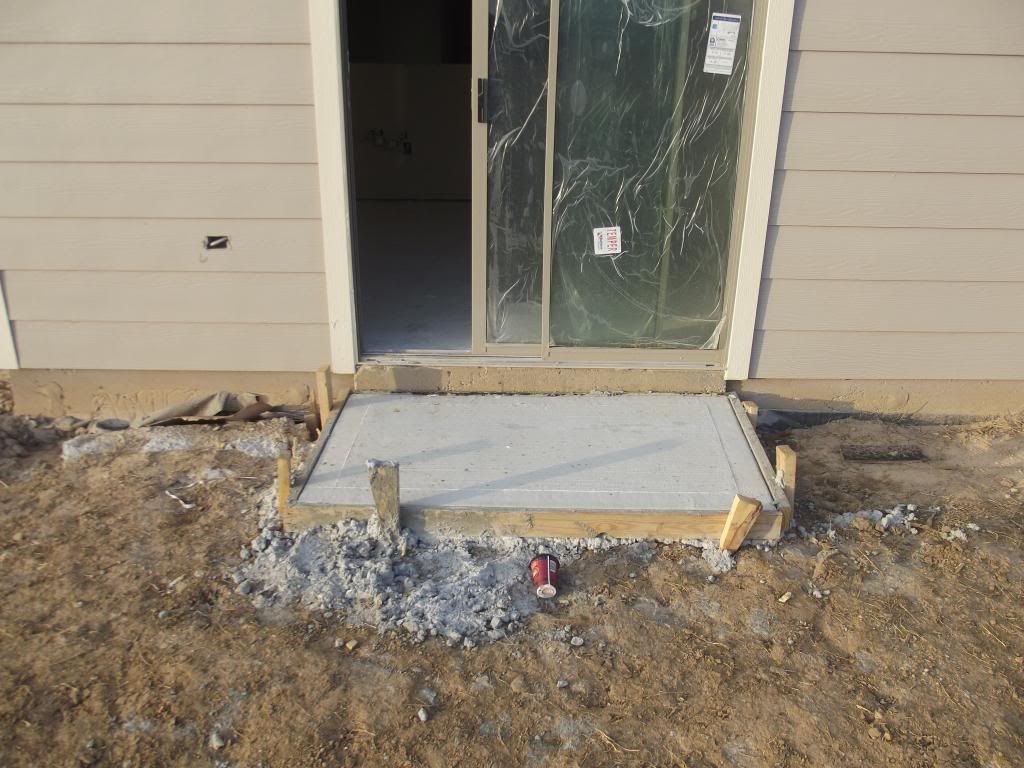 A week after that they had painted the outside siding, put in the laminate floors, installed the cabinets and counters, put in the banister and were getting ready to put up the fence in the yard.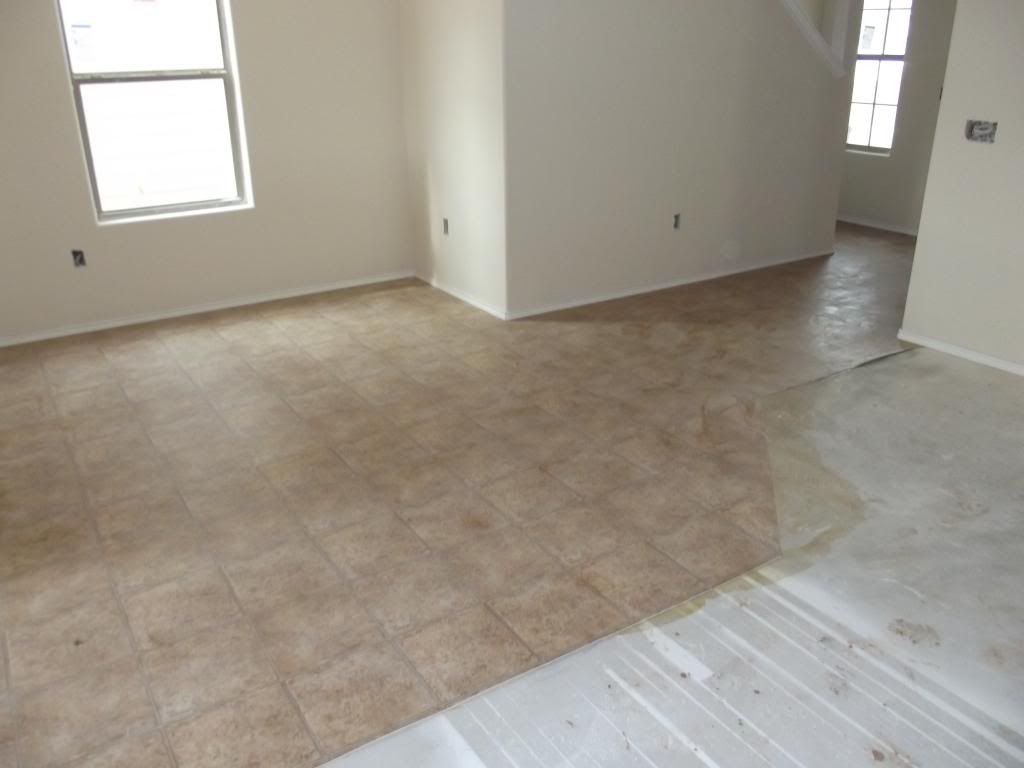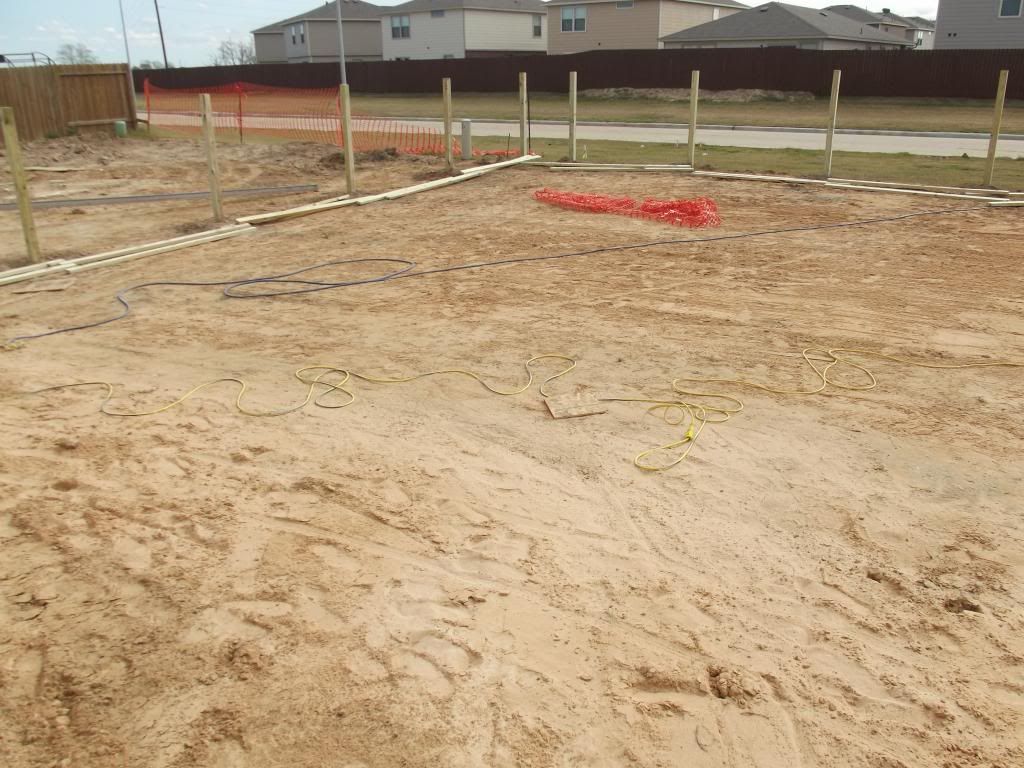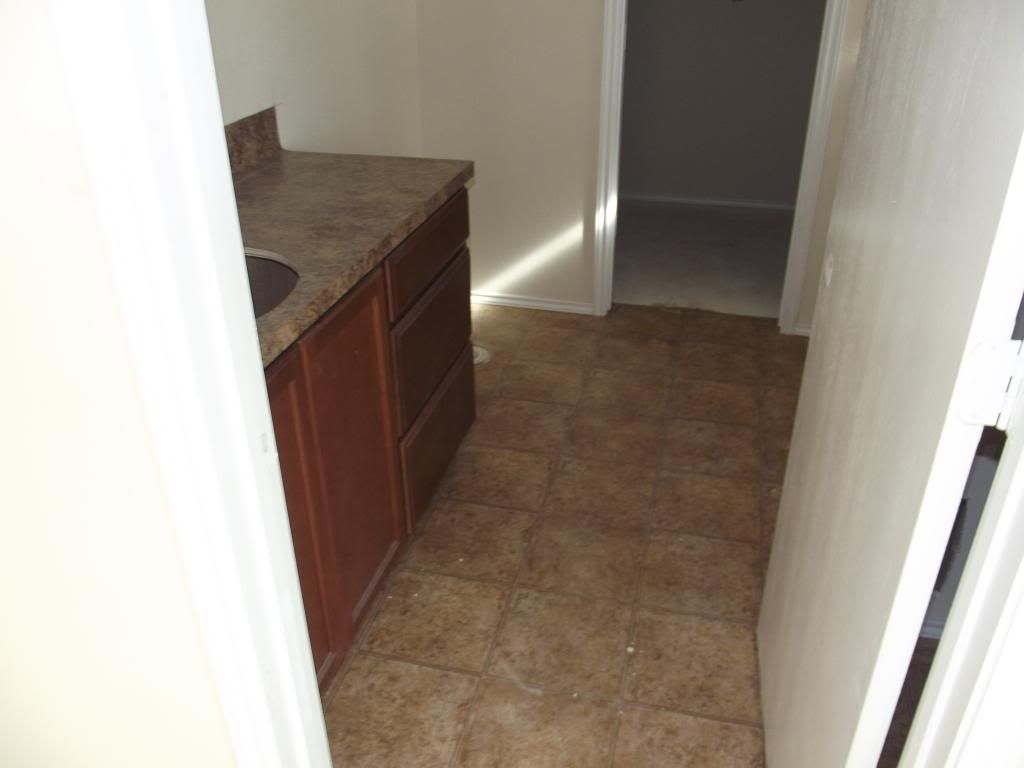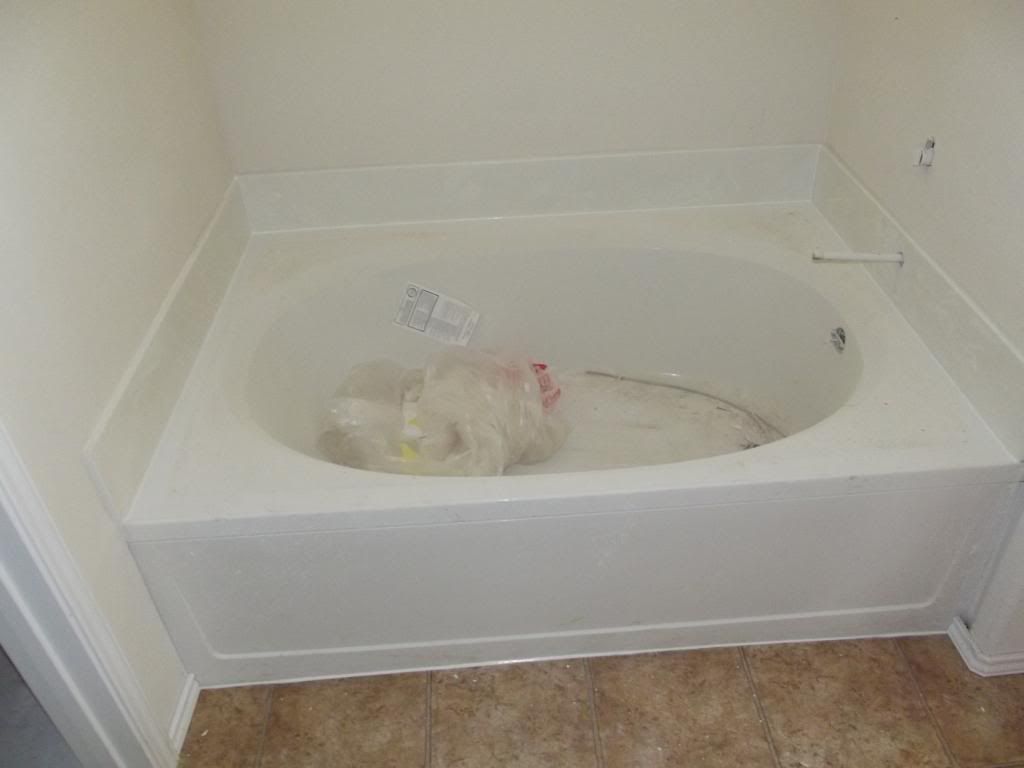 1 more week and then the yard was fenced, and the sinks and lights were installed.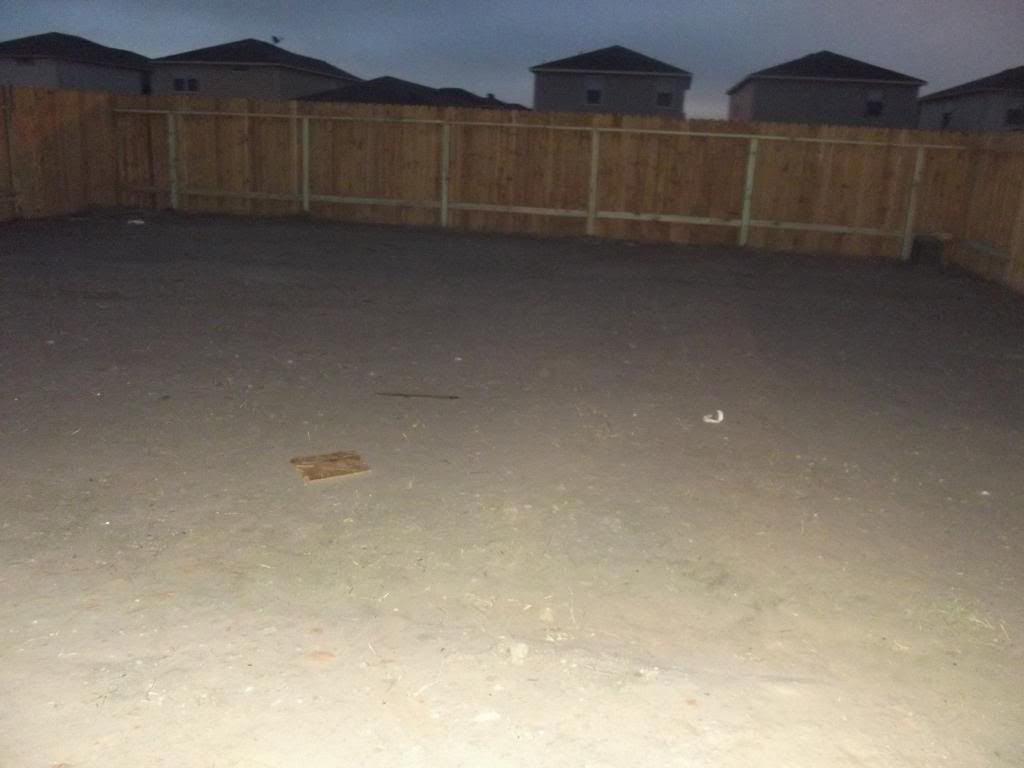 We are 19 days away from closing and Doug met with our lender today to make sure all of our financials are in order. On his way home he stopped by the house to check it out. Unfortunately, he didn't have the camera but as of today the carpets are installed and the sod has been planted in the front yard. The shelves and racks have been added to all of the closets and all the doorknobs were on. All that is left to do is put in the oved, dishwasher and ventihood and hook up the ac!!! Yahoo!!! We have our walk through on the 23rd and I can't wait! I have been packing like crazy and am pretty much done with packing everything that we don't need right now. Our master bedroom is full from floor to ceiling with boxes. We had to take our bed apart to make room for all of them so Doug and I are sleeping on the couches until moving day.